Grab a Hot Deal on Gold Coast Luxury Resorts
Category: Luxury Resorts Written by : Phoenician Resort
Everybody's concept of the 'perfect holiday' is different; for some, it's heading overseas or taking a cruise whilst, for others, it's taking the time to explore their own country. And when it comes to Australia, there's certainly a lot of country to explore!
Coastal Australia has always been popular and both international and domestic visitors enjoy it in many different ways. Some love nothing more than pitching a tent and being at one with nature; others like to rent Broadbeach holiday houses.
Gold Coast Luxury Resorts
There are hotels, motels, B&Bs, glamping – you name it, you can find it all here. Increasingly popular, however, are the Gold Coast Luxury Resorts, like the Phoenician. Let's face it, who doesn't enjoy a bit of luxury and pampering when they're on holiday? The great thing about the Phoenician Resort, though, is the affordability.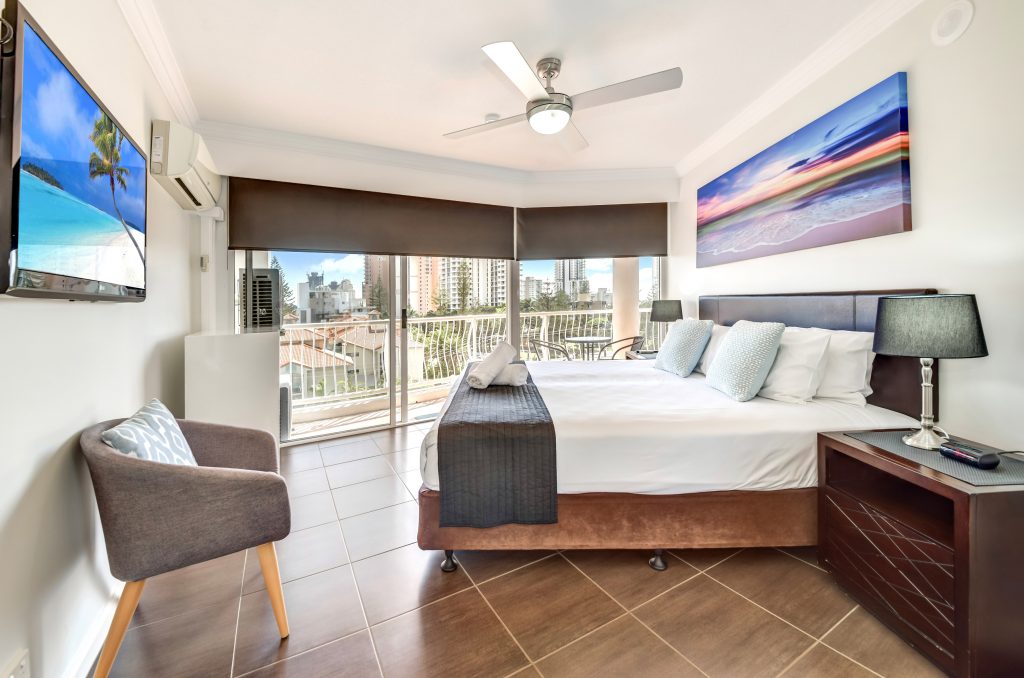 We pride ourselves on offering both 4-Star luxury and amazing accommodation deals. Some of our specials depend on the time of year whilst others can be snapped up simply by choosing a garden apartment. We also have some amazing offers for those who like to stay a little longer in the winter months.
Broadbeach Holiday Houses
What else do our guests love about the Phoenician Resort? Where do we start? There are the wonderful facilities – including both indoor and outdoor pools; there's the proximity to great restaurants and entertainment, not to mention the Gold Coast Convention Centre. Then there are the apartments themselves, spacious, luxurious and fully equipped with everything you need.
Our apartments offer privacy, peace, security and the freedom to come and go as you please; all within walking distance of the wonderful amenities in Broadbeach, including the fabulous beach. Seriously, it's hard to beat!
Right now, we have a few specials you might want to check out, including FREE unlimited Wi-Fi when you book. We're also celebrating May Madness again, with 10% off already reduced rates when you book 3 nights or more in a one or two-bedroom apartment (subject to availability). Check out all our HOT DEALS at https://www.phoenician.com.au/specials/