Thinking Broadbeach Holiday Accommodation? Think Phoenician
Category: Accommodation Written by : Phoenician Resort
You probably know the Gold Coast has some of the best beaches in Australia but that's not all we have! In fact, when you look at what's on offer, it's easy to see why this is a #1 vacation destination.
Even if everyone in your family or travel group wanted something different, you could probably cater for it all by booking Broadbeach holiday accommodation. Phoenician AU puts you in the heart of the action, so you can do as much or as little as you wish.
Broadbeach Holiday Accommodation
If you're the active type, there's very little you can't do here, from fishing and boating, scuba diving and surfing, sky diving and kite surfing. If you like to get up close and personal with nature, there are wildlife sanctuaries to visit and whale-watching tours to take.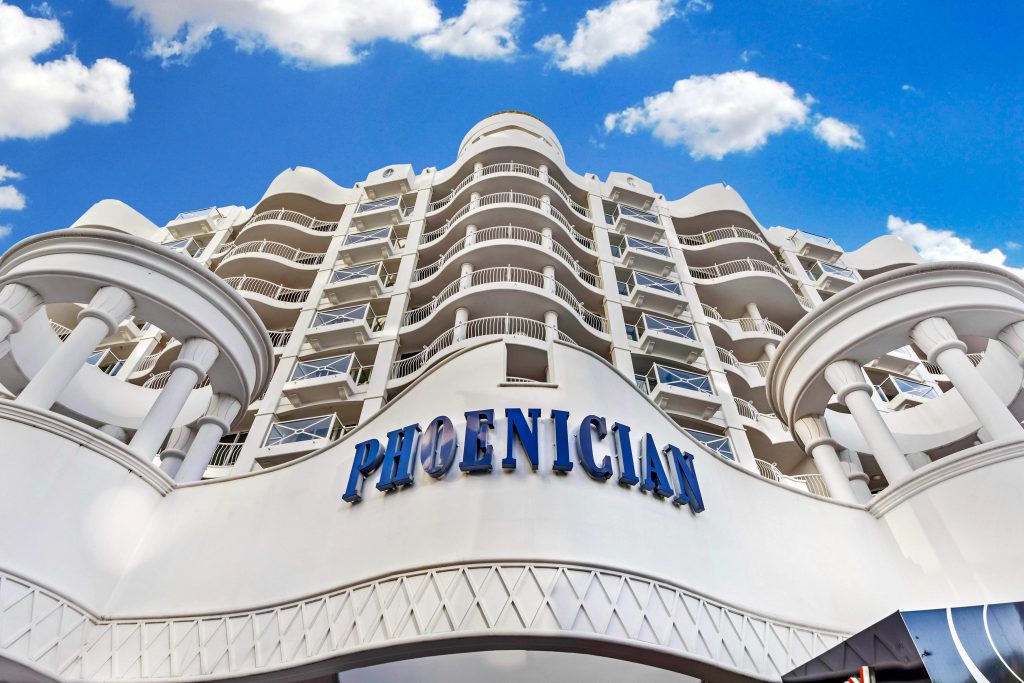 Some areas of the Gold Coast may have a glitzy reputation, but you can still get close to nature here, by enjoying a bush walk or eco kayaking tour. We can also help you book a tour out to the magnificent Gold Coast Hinterland, where you'll discover ancient rainforests, tumbling waterfalls and amazing mountains vistas.
The tour desk at the Phoenician Resort is always here to help, whether you wish to take a tour, book a surfing lesson or find out more about our fantastic local restaurants.  You can actually walk to all the best eateries from here, so there's no need to worry about driving or paying for taxis.
Phoenician AU
Broadbeach holiday accommodation varies in price and quality; what you'll find at the Phoenician Resort is affordable luxury, in the form of our self-contained one and two-bedroom apartments. There's plenty of room to spread out and relax, with lounge areas and your own fully-equipped kitchen.
If you need a day off from enjoying everything the area has to offer, you can simply relax within the resort and enjoy our wide range of four-star facilities, including a heated indoor pool.
So, go on, what are you waiting for? Book a weekend, a week or longer at the Phoenician AU and experience the difference.